YARA TRINIDAD LIMITED
METHANATOR REPLACEMENT
Summary of Scope:
Changeout Methanator R2111 (65T) Reactor
Remove all associated piping and structural.
Develop all lifting studies, including all lift plans, ensure certified rigging tools and tackles.
All welding was done in accordance with ASME Sect IX
Manage all Sub-contractors inclusive of bolt torque, NDE, Insulation
Quality Dossier handover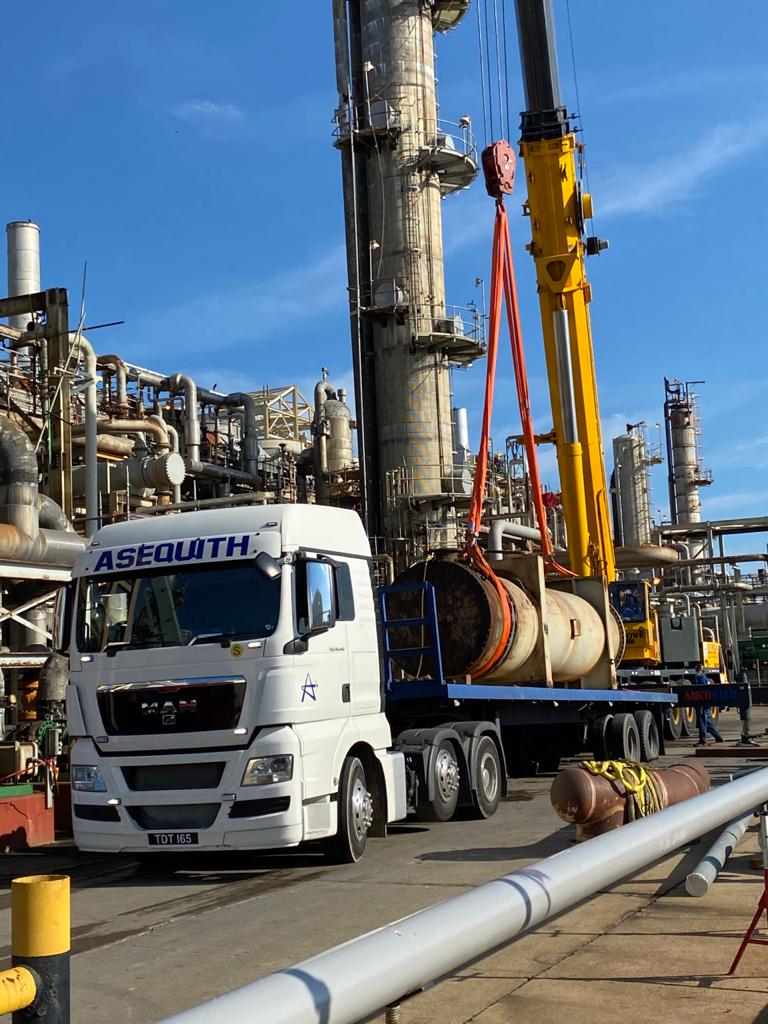 Safety and Commendations
Safety: Project was executed with Zero Accidents or Incidents.
Quality: All works were carried out the accordance with the Owners work instructions.
Other Images